Community
Lanthanein Resources acknowledges the traditional custodians of the land on which the company operates and pay respect to their Elders past, present and emerging:
Whadjuk Noongar people on whose lands the company has its offices.
Thiin-Mah Warriyangka, Tharrkari and Jiwarli people whose lands host the Gascoyne Project area.
Nharnuwangga, Wajarri and Ngarlawangga people whose lands host the Mt Clere Project area.
Marlinya Ghoorlie people whose lands host the Koolya Project area in the Yilgarn.
Bindjali people whose lands host the Murraydium Project in South Australia.
We have a deep respect for the First Peoples of Australia. We are continuously working with the Traditional Owners and Elders from the areas where the projects are located and look forward to continuing to collaborate and work together.
During our recent Heritage Survey in the Thiin-Mar country, we had the privilege of walking along side Thiin-Mar Elder, Peter Salmon. Sharing stories about the land and country were truly insightful.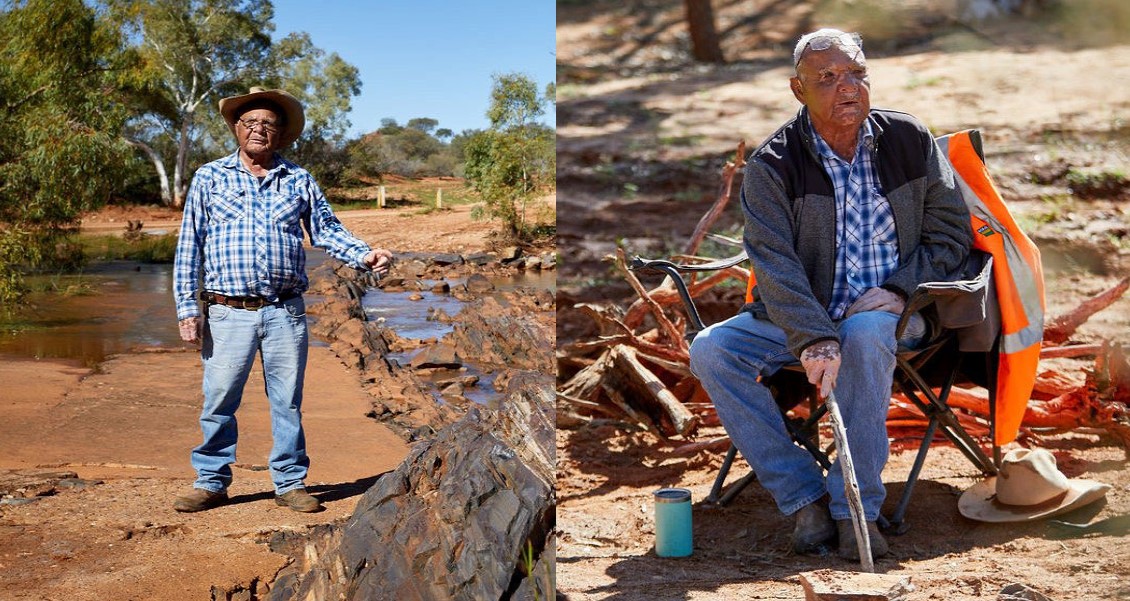 Thiin-Mah Elder, Peter Salmon, Walking His Land, Sharing Stories and Songs of His Land